Mission: Enhance and foster the nautical heritage of Ireland in the Midwest and to promote the culture of currachs and currach racing in North America.
ABOUT Irish currach club of milwaukee
Founded in 1989, the Irish Currach Club of Milwaukee is part of the North America Currach Association (NACA), which has teams in Albany, Annapolis, Boston, Milwaukee, New London (CT), Philadelphia and Pittsburgh.
ICCM hosts its annual regatta the Saturday of Milwaukee Irish Fest (this year Aug. 19), with men's, women's and mixed races running from noon until about 4 p.m. On the Sunday of Irish Fest, ICCM hosts the race for the Lavin Cup between local police and fire departments. The Lavin Cup Race commemorates the decimation of the Irish community in Milwaukee's 1892 Third Ward Fire. The Greenfield Fire Department is the reigning champion.
The currach has been used in Ireland for centuries for fishing, transportation and rescue. Currachs have a hand-made wooden frame and are today covered in canvas that is hardened and water-proofed with oil-based paint; older currachs were covered in cow hide and tarred. Each coastal region of Ireland has its own style of currach; NACA boats all 25 feet long and are modeled after the 4-seat currach from the Dingle Peninsula. The currach is flat-bottomed and has no keel, so it sits very high on the water and can navigate up shallow rivers (Milwaukee currachs regularly venture up the Milwaukee, Kinnickinnic and Menominee rivers) and can also handle rough waves out on Lake Michigan. Currach oars, each about 10 feet long, are distinctively blade-less, used for stabilization and to propel the boat through high surface contact.
ICCM members who choose to compete can do so at one of seven national currach regattas held throughout the summer.
ICCM has seven currachs plus equipment that require ongoing upkeep. We need help from boatbuilders, woodworkers,
or anyone interested in this traditional Irish craft to help
keep our fleet in rowing shape.
Many members appreciate this unique opportunity to get out on Lake Michigan or explore one of the area rivers. Currach rowing is truly a lifelong sport and members range in age from 20s to 70s.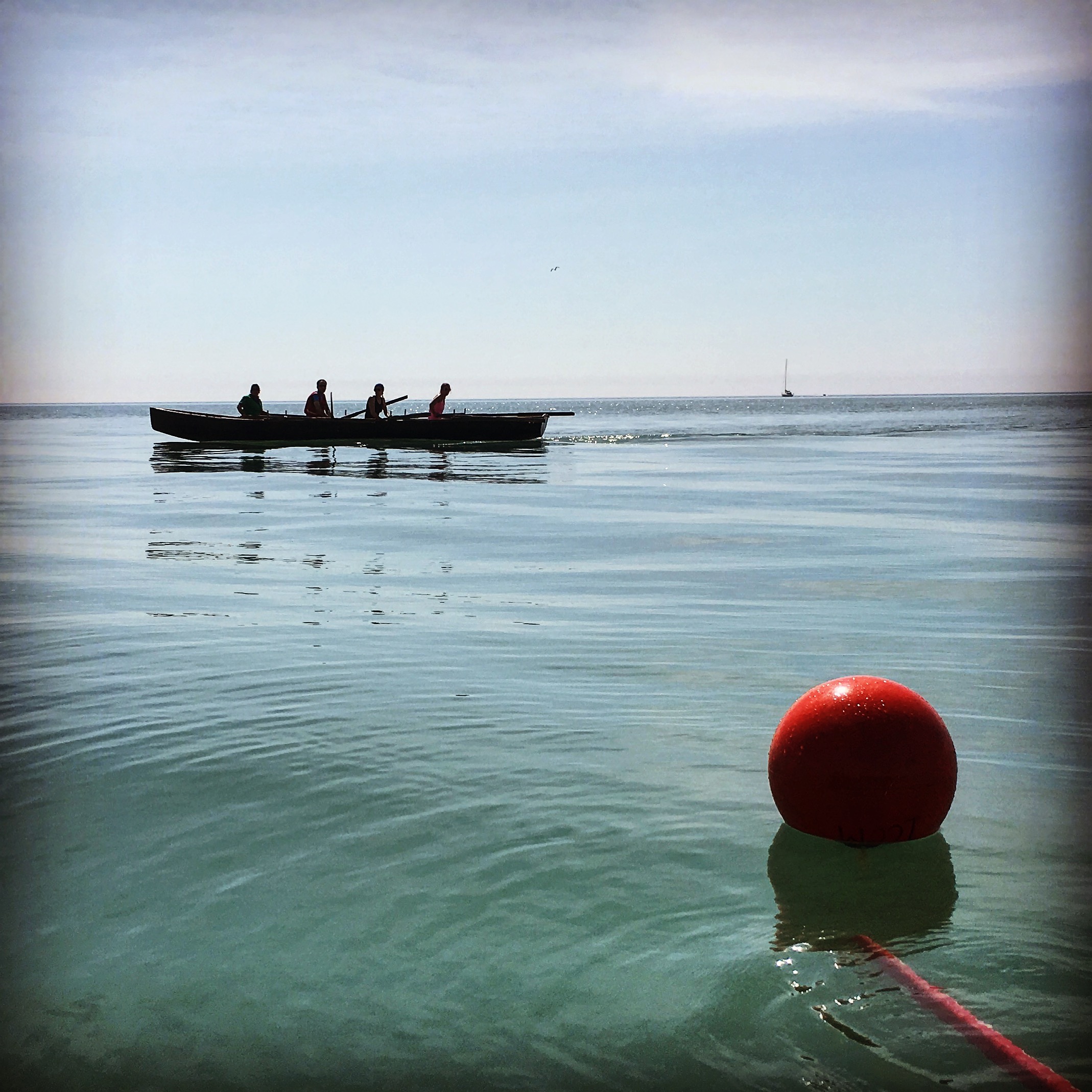 There are many ways to support ICCM – find out how. Outright donations are always accepted and because ICCM is 501(c)(3) charitable organization, they are tax deductible.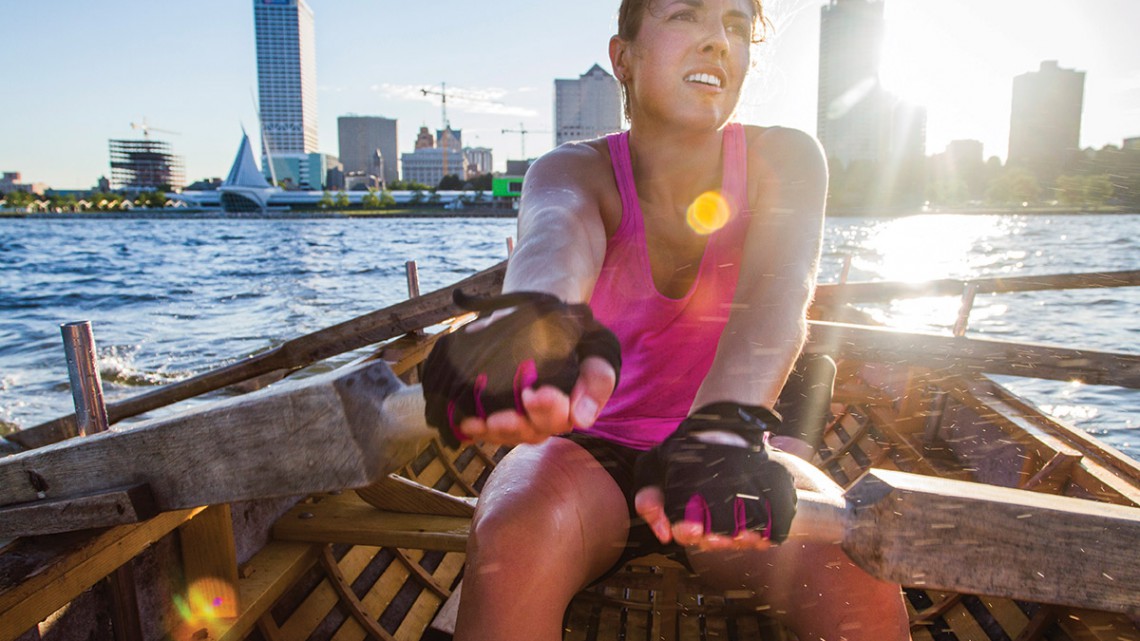 Like what you see? Try it out!
Dues are $100/year. Email milwaukeecurrach@gmail.com for more info and see practice days and times below.
PRACTICE
ICCM holds practices three times a week for new and veteran rowers.
Wear comfortable workout clothes and bring water.
LOCATION
McKinley Marina
1750 N Lincoln Memorial Dr, Milwaukee, WI 53202
PRACTICE SCHEDULE
Tuesday 5:45-7:15p
Thursday 5:45-7:15p
Saturday 8:30–10a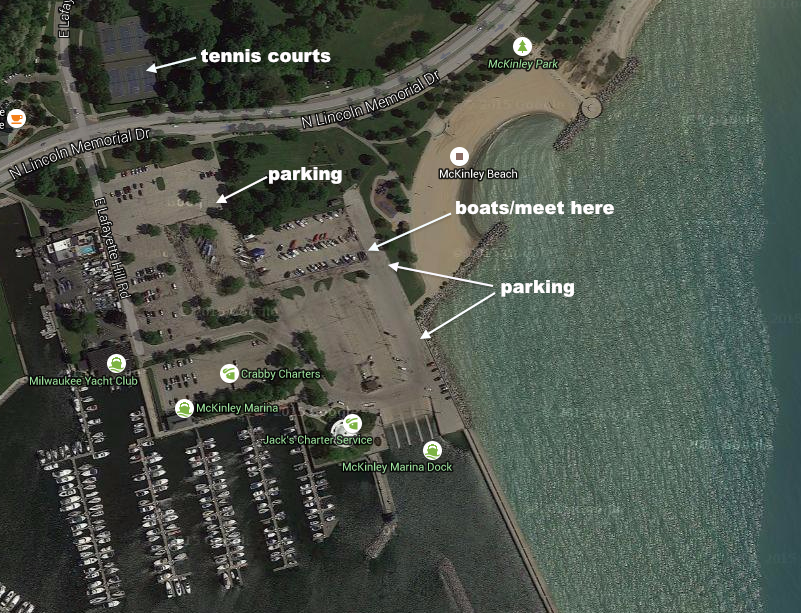 Get some cool merchandise featuring
the new Milwaukee Currach logo.
ICCM SPONSORSHIP OPPORTUNITIES
Primary ICCM expenses include year-round storage for boats and equipment, a new 2-boat trailer, travel stipends for members to annual regattas, and annual maintenance needs on seven boats and equipment,
Emerald Sponsor: $2,000
Naming rights for a club currach for one season (logo/text 2' long by 6" high); exposure includes: ICCM regatta at Milwaukee Irish Fest, other evetns, and May to October outdoor storage at McKinley Marina
Large logo on ICCM t-shirts
Name, logo and link on ICCM website
2 one-year ICCM memberships
4 ICCM t-shirts
6 tickets to Milwaukee Irish Fest
Platinum Sponsor: $1,000
Naming rights for a club currach at Milwaukee Irish Fest (logo/text 1' long by 6" high)
Medium logo on ICCM t-shirts
Name, logo and link on ICCM website
1 one-year ICCM membership
2 ICCM t-shirts
4 tickets to Milwaukee Irish Fest
Gold Sponsor: $500
Small logo on ICCM t-shirts
Name, logo and link on ICCM website
1 ICCM t-shirt
2 tickets to Milwaukee Irish Fest
Friend of ICCM: $200
Business name listed on website
1 ICCM t-shirt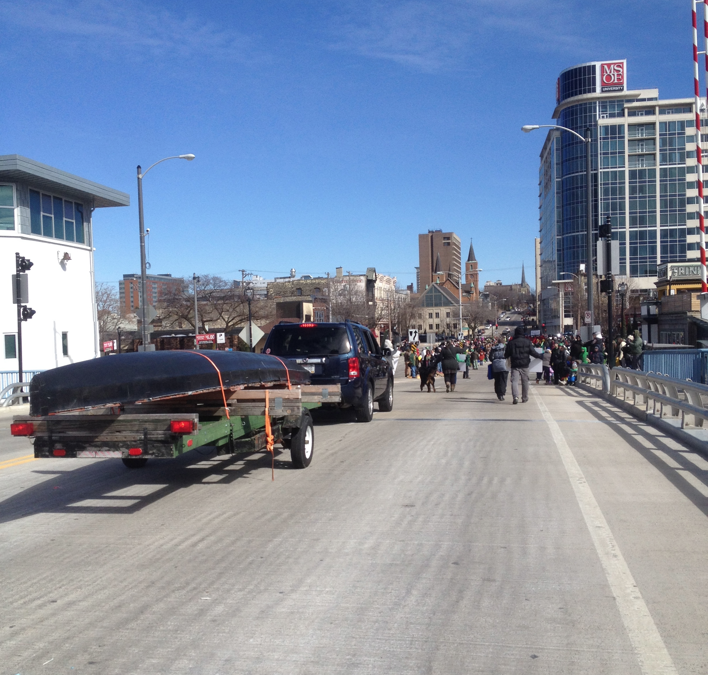 MILWAUKEE
ST. PATRICK'S
DAY PARADE
RIVERKEEPER SPRING RIVER CLEANUP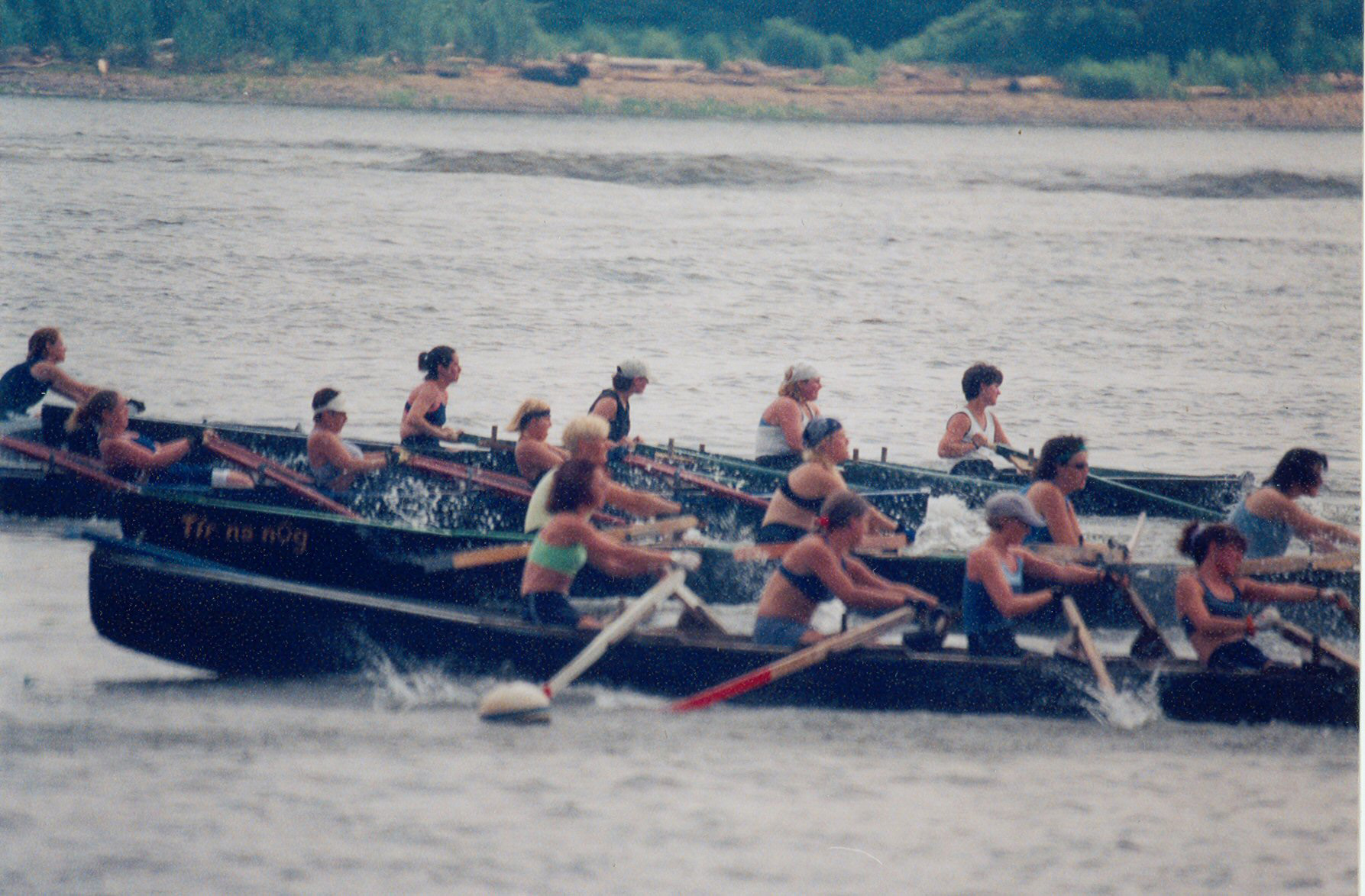 MILWAUKEE REGATTA AT MILWAUKEE
IRISH FEST
LAVIN CUP RACE: POLICE V. FIRE
AT MILWAUKEE IRISH FEST